Cerner lands on Forbes' most innovative companies list
Aug 20, 2014, 12:16pm CDT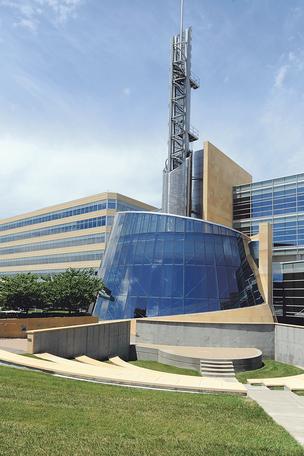 North Kansas City-based Cerner Corp. was named to Forbes' list of the world's most innovative companies, coming in at No. 22.
The health care information technology company (Nasdaq: CERN) listed 12-month sales growth at 13.9 percent and a five-year annualized return of 20 percent.
To be included on the list, companies need seven years of public financial information and a market capitalization of at least $10 billion. The list's authors also only considered industries "known to invest in innovation," and excluded industries such as banks, which do not measurably invest in R&D.
Forbes then ranks the companies using what it calls an "innovation premium," which looks at the difference between their market capitalization and a net present value of cash flows from existing business.
"The difference between them is the bonus given by equity investors on the educated hunch that the company will continue to come up with profitable new growth," the list's authors wrote.
Cerner's innovation premium was 49.6 percent, which put it in the top quarter of companies. However, the company's overall ranking fell compared to its No. 13 ranking last year.
A number of pharmaceuticals companies topped the list, as well as behemoths like Amazon and Chipotle.
Cerner recently announced a $1.3 billion acquisition of Siemens Health Services as it continues to move forward with its Three Trails campus in south Kansas City. The company plans to hire an additional 16,000 to staff that location in the coming decade.
Article Source = http://www.bizjournals.com/kansascity/news/2014/08/20/cerner-forbes-most-innovative-companies.html